Talkers, Watchers, and Doers: Unlocking Your Child's Unique Learning Style (School Savvy Kids)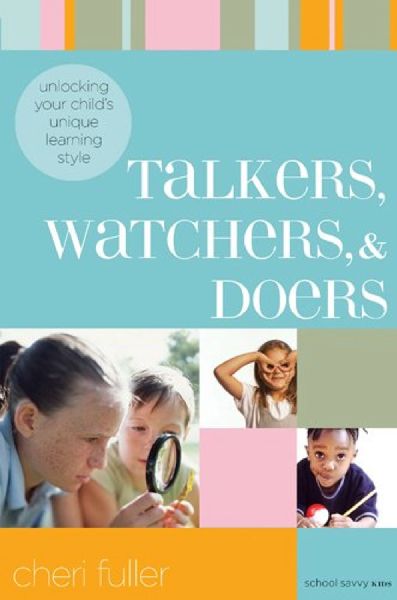 Talkers, Watchers, and Doers: Unlocking Your Child's Unique Learning Style (School Savvy Kids)
Talkers, Watchers, and Doers:
Unlocking Your Child's Unique Learning Style
(School Savvy Kids)


Your child has learning fingerprints. That is, he or she has a certain way of seeing things, of learning facts, of processing information―as unique as fingerprints. Do you know the best way to help your child learn and succeed? There are many kinds of learning styles, but children usually fall into one of these three: auditory, visual, or kinesthetic―in other words, talkers, watchers, or doers. Each style brings unique perspective and aptitudes. By understanding your child's basic learning style and intelligence gifts, you can craft and tailor a learning environment to specially suit her needs. These practical suggestions and creative tips will change the way you approach your child's education. No matter how your child learns, you can help him or her learn better and more efficiently.
Product Details
Series: School Savvy Kids (Book 1)

Paperback: 176 pages
Publisher: NavPress; First Edition edition (July 29, 2004)
Language: English
ISBN-10: 1576835995
ISBN-13: 978-1576835999
Product Dimensions: 8.2 x 5.6 x 0.5 inches
Shipping Weight: 8 ounces
Reviews