Raising Motivated Kids by Cheri Fuller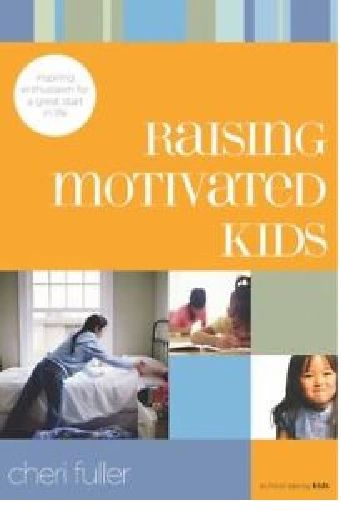 Raising Motivated Kids by Cheri Fuller
Raising Motivated Kids by Cheri Fuller


"Aww Mom, do I have to?"
Believe it or not, every child is motivated by something—usually by what is the most fun and takes the least amount of work! So how can you teach your son that doing the dishes can be as gratifying as playing video games? Can you help your daughter see the benefit in completing schoolwork, as well as playing soccer with her friends?
In Raising Motivated Kids, Cheri shows you how you can nurture your children to channel their natural energy and curiosity into positive, productive, and motivated learning experiences. With these principles, you can:
Make education fun for your children
Foster a creative learning environment
Model positive behaviors and habits
Help your kids avoid burnout and manage stress
Loaded with dozens of helpful hints, you can motivate your kids to always give their best effort. As they do, they will begin to see that learning and being responsible really can be fun.
Reviews