Faith to Live by by Derek Prince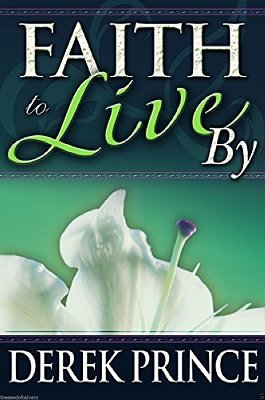 Faith to Live by by Derek Prince
Faith to Live by by Derek Prince



1. Faith versus Sight
2. Faith versus Hope
3. Faith as a Gift
4. Faith as a Fruit
5. Faith to Live By
6. How Faith Comes
7. Faith Must Be Confessed
8. Faith Must Be Worked Out
9. Faith Must Be Tested
10. The Measure of Faith
11. Faith Undoes the Fall

The dynamics, the promises, the power of faith all are explored in this insightful book. Derek Prince answers your questions about faith, such as, what is faith? How, in practical terms, can I live my life in faith? How can my faith grow stronger? Also he explains how you can:
Immediately received what you pray for

Obtains spiritual gift

Enjoy abundant life

See financial needs met, with money to spareIncrease your faith

Hear what God is saying to you

Receive physical healing through faith
Discover techniques that will build your faith in God and power you to do what would otherwise be impossible. Easy-to-read and based on scripture, faith to live by is a resource for every Christian who wants to receive the promises of a faith-filled life.
"This is the victory that overcome the world, even our faith." 1 John 5:4 NIV
Reviews